BOSS Bars are Certified (Organic, Gluten-Free, Paleo and R.A.W.)
At The BOSS Food Company we are committed to providing only the highest quality products, which meet all of our standards for wholesome, clean, nutritious food. Part of that commitment is providing third-party verification for our claims. This year we have achieved several certifications and this article will explain each one with some background information.
Certified Organic (NOP)
BOSS Bars are certified organic by CCOF. Certified organic foods follow federal guidelines for their production and handling. A number of factors are monitored from farm to table, including soil quality, pest control and ensuring that prohibited materials don't contaminate the food. Certified organic foods do not contain things like ionizing radiation, genetically modified organisms (GMOs) or synthetic pesticides and fertilizers. They also do not contain artificial preservatives, flavors and dyes. You can learn more about organic farming and production here.
Certified Gluten-Free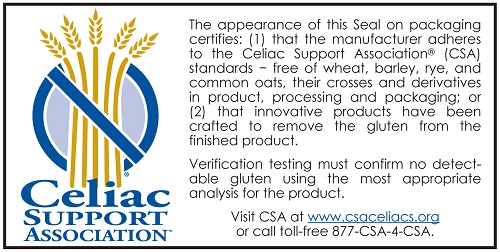 One percent of the global population has celiac disease, while around six percent of the population in the United States alone has gluten sensitivity. The BOSS Food Company is a member of the Celiac Support Association (CSA) Recognition Seal Program, which means that we meet the strictest criteria of any gluten-free certification. Our CSA certification includes the following measures:
Ingredient review: Ingredient specifications, Celiac and Allergen Check Lists, and documentation of ingredient sources for potentially questionable ingredients such as vanilla extract, flavorings, maltodextrin, vinegar, etc. are fully vetted to assure gluten-free product.
Facility review: We submit written documentation of our allergen control plan, sanitation plan, and HACCP plans, as well as documentation of best practices procedures for receiving raw ingredients, storage, processing, and packaging. Facilities may be audited as a part of this procedure.
Inspection of packaging: Packaging samples are provided to assure that no gluten containing materials are included within packaging and that packaging procedures and materials eliminate the possibility of outside contamination after products leave the production facility.
Verification Testing: Samples of our final products are tested at the University of Nebraska Food Allergy Research and Resource Program (FARRP) Laboratory using the most sensitive measure available that is appropriate to the product.  For most products, the FARRP lab uses the Neogen Veratox ® Quantitative Gliadin R5 ELISA measure with a lower limit of quantitation of 5 parts per million (ppm) gluten. Products must test below level of quantitation (BLQ) to qualify for the CSA Recognition Seal.
Certified Paleo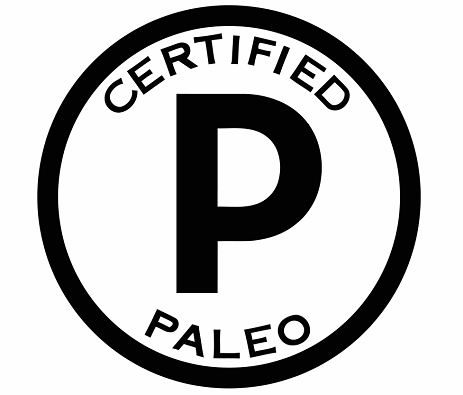 Our Paleo certification ensures that our bars are suitable for people following the Paleo diet and lifestyle. This means that our products are:
100% grain free
Free of legumes
Dairy-free
Free of artificial colors, preservatives, sweeteners and flavor enhancers
The Paleo Foundation completes a thorough review of our ingredients and products during the certification process.
Certified R.A.W./C.L.E.A.N.
This certification is conducted by the International Center for Integrative Systems. It ensures that products must be "Real," "Whole," and "Alive" - meaning safe, minimally processed, and posessing a high amount of bio-available enzymes. This is an integrated and exciting certification program, which really gets to the heart of what the clean label movement is all about. Visit their site to learn more about how they help ensure products in the program are nutritious, ethical and safe.