DAZZLE® is the first bar designed to benefit you inside and out, including hair, skin and nails. 100% Vegan – NO COLLAGEN
Noni fruit contains 17 of the 20 amino acids, nine of which are considered essential.
The selenium in Brazil nuts is detoxifying and these nuts are also rich in amino acids.
Hemp seeds are high in fiber and can work as a natural appetite suppressant.
Five additional SUPERFOOD ingredients balance out this delicious bar.
Contains tree nuts. Vegan, Very Low Sodium, Good Source of Protein, No added sugar
Simply EIGHT ingredients
The power of raw SUPERFOODS
NO preservatives
NO soy, wheat or dairy
Non-GMO Project Verified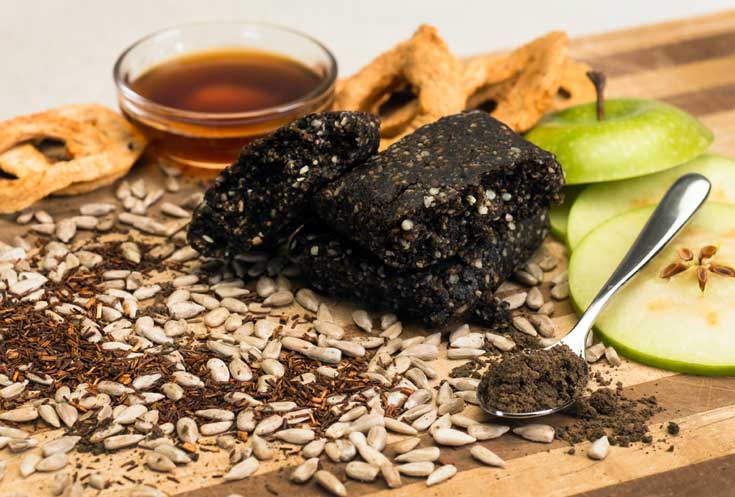 Dates, Sunflower Seeds, Brazil Nuts, Organic Apple, Organic Noni Fruit Powder, Hemp Seeds, Organic Coconut Nectar, Organic Rooibos Tea