WIN FREE Bars and join our Circle of functional food fans!
SUPERFOODS REDEFINED
B.O.S.S. Bars have been reinvented to include cutting edge, clinically effective functional ingredients, sustainable and complete vegan protein, prebiotic fiber, MCT oil, and only 3 to 7 grams of natural sugar.

All of our bars are Non-GMO Project Verified and contain no caffeine, sugar alcohols, soy, grains, dairy, whey, artificial ingredients, or performance enhancing drugs. The best part: they taste delicious...

Perfect for the entire family!
We'll choose 10 winners who subscribe before 3.27.19 to receive gifted 3-packs for an exclusive first taste of our re-formulated functional superfood bars.
Everyone who subscribes will get an amazing offer to be among the first to receive the bars.
After that you can look forward to savings, scoops, and quarterly free gifts for subscribers from B.O.S.S and our partners. Welcome to the Circle!
FIT ENERGY™
Sports nutrition never looked so clean. MOVE® is your perfect pre-workout fuel, and also enhances post-workout recovery. It contains specialized food ingredients that have been clinically shown to increase mitochondrial ATP, your body's natural powerhouse. High antioxidant aronia berries protect so you can keep moving. Raspberry Almond
10g protein, 9g fiber, 4g sugar, 170 calories
BRAINPOWER™
Get support for cognitive performance, productivity, focus, and concentration with the special ingredients in THINK®. Its powerful spearmint extract has been clinically shown to improve working memory, so you can focus on being incredible.
Blueberry Walnut
7g protein, 7g fiber, 7g sugar, 200 calories
UPBEAT FOCUS™
Enjoy five hours of focused energy without stimulants from our Ayurvedic alpinia galanga extract, while mood-lifting cacao promotes a happy morning. You'll enjoy an uplifting experience with no jitters or "crash." SMILE® - people will think you're up to something. Banana Pumpkin Seed
10g protein, 7g fiber, 3g sugar, 190 calories
READY FOR YOUR B.O.S.S. LIFE?
Our Founder - Andrea Spirov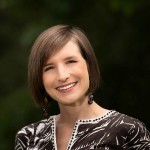 In 2013, I found myself in a personal wellness rut and chronically ill as a result. Relying on exploration, research, and determination, I embarked on an 18-month quest to fix my health simply by changing my diet, environment, and lifestyle, resulting in a complete transformation.
Embracing this radical shift in the way I looked at food and nutrition, I began to experiment with functional superfoods. The result was five delicious superfood bars, loaded with naturally occurring vitamins and minerals. As our line has evolved, we have partnered with the industry's leading ingredients houses, formulating with only the most cutting edge functional extracts, sustainable protein sources and clean, nourishing ingredients.
B.O.S.S. Bars® are built for high performance individuals, and are a filling, functional snack that the entire family can enjoy and benefit from. As a mother, entrepreneur and inventor, I am proud to make these bars available to everyone who wants their food to do more for them.
B.O.S.S. YOUR BODY
Our great tasting B.O.S.S. bars® fit seamlessly into any busy lifestyle by filling up our customers and fueling their days. Our secret is simple. Clean, yet powerful, ingredients for extraordinary taste and function!