SMILE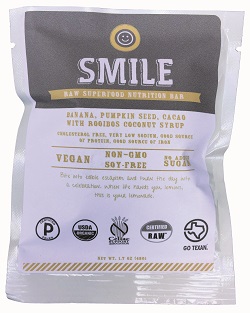 Banana, Pumpkin seed, Cacao, with Rooibos Coconut Syrup
Bite into edible escapism and turn the day into a celebration. When life hands you lemons, this is your lemonade.
Vegan. Contains tree nuts. Nutrition Facts Cholesterol Free, Very Low Sodium, Good Source of Protein, Good Source of Iron Learn more and Shop

RESTORE
Cherry, Brazil Nut, Maqui Berry
Treating your taste buds rather than your body is part of being human. Now it's time to treat both. Body, mind, and spirit just met their soul mate.
Contains tree nuts. Nutrition Facts Good Source of Protein, Very Low Sodium, Good Source of Iron Learn more and Shop