Our Story
Designed for Doers
In 2013, I found myself in a personal wellness rut, and chronically ill as a result. Like so many of us, I'd been living a life where taking care of myself wasn't a priority. I embarked on a quest to fix my health and in less than 18 months, underwent a complete transformation. I didn't do this with a magic pill or fad diet. Rather, I relied on exploration, research, and good old determination. Most of my changes were made with the basics in mind: I changed my diet, my lifestyle, and my circumstances.
My body was strong and I felt better than I ever had. But it wasn't without strife: my on-the-go lifestyle was never conducive to healthy eating – there's a reason that fast food is popular for those of us living life in the fast lane. Despite shelves full of "choices," most of the convenience foods contained unrecognizable ingredients and additives. Even when they filled me up, they also filled me with things I didn't want.
I began researching superfood ingredients and experimenting in my kitchen, something I've done since my grandmother first welcomed me into hers when I was a child. My recipes were born from this research: each unique flavor combination arose not only from what tasted great together, but also from which ingredients had similar beneficial nutritive properties (mood, mental performance, fitness, etc.)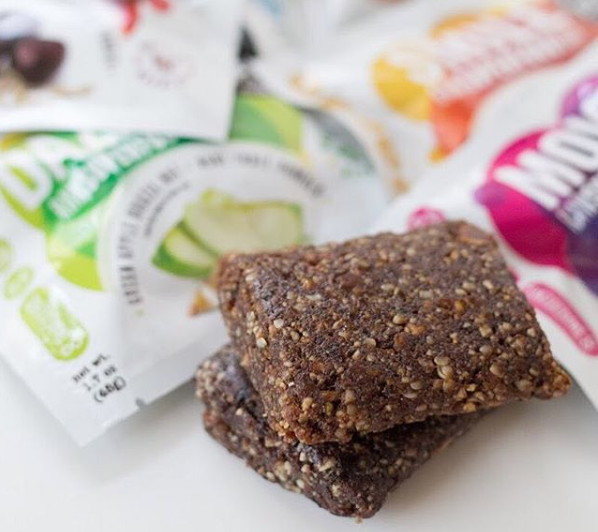 Blended. Original. Superfood. Snacks.
In 2015, The B.O.S.S. Food Company® was born. We began in a tiny, shared commercial kitchen in the historic Heights neighborhood of Houston, TX. With bowls and measuring cups and several pinches of passion, my team and I created five different types of bars.
In Houston, people know food - people love food! They also have a passion for bringing ideas to life and to help others persist in the face of adversity. Drawing on the energy of the city, we expanded to farmers' markets and local retailers.
As we hoped, B.O.S.S. bars® fit seamlessly into busy lifestyles, as easily as iPhones and Uber. They filled up our customers and fueled their days. And the bars tasted good! Our secret is simple. Literally, that's the answer "simple." Simple (yet powerful) ingredients for extraordinary taste. See what people have to say about our bars.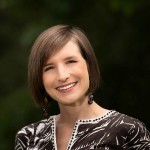 Today we are excited to be making B.O.S.S. bars® from our own facility in Northwest Houston, as a trusted alternative to other bars and snacks. If you need to MOVE®, THINK®, SMILE®, RESTORE®, and/or DAZZLE™, we are here to help your hunger. We are here to help you soar.

Andrea Spirov
Founder and CEO
The B.O.S.S. Food Company®
For Your B.O.S.S. Life
We are committed to making outstanding food that always adheres to our core values and yours too. When you eat B.O.S.S. Bars®, you can expect the same thing each time:
Uniqueness – Our bar formulations are the best and only the best. We use potent SUPERFOOD ingredients that you won't find anywhere else.
Simplicity – We believe in using nothing unnecessary. Each precious SUPERFOOD works hard so that a little goes a long way. Our ingredients contain no additives.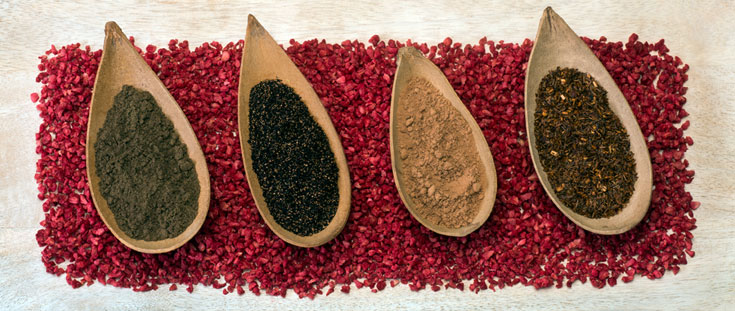 Transparency – What you see is what you get. Whether we are sourcing pure, unadulterated ingredients or developing a clean process to craft our bars, you'll find integrity and quality every step of the way. We are certified gluten-free to the strictest standard and certified Paleo. We avoid the Environmental Working Group's "Dirty Dozen" fruits by sourcing organic ingredients for those on the list. All B.O.S.S. Bars are Non-GMO Project Verified.
Thoughtfulness – We're caring and considerate of the people and environments at every stage of the supply chain. We source Fair Trade ingredients where they are available. We support causes that further our mission (see below).
Determination – We strive to bring you food that is developed with a benefit in mind, so you can be the very best version of yourself. Our customers set our benchmarks and we seek to exceed your expectations at every level of experience. We seek to be the best version of ourselves too, and we work as hard as you do.
For more information about our bars, please visit our Frequently Asked Questions (FAQ) page.
Fuel Your Purpose
We know what's important to our customers; it's important to us as well! And we will always be a company you can be happy to support.
Ingredients
Every ingredient in our bars is a SUPERFOOD. Each B.O.S.S. Bar® is thoughtfully crafted with only premium, raw ingredients, and we never add any refined sugar, wheat, soy or preservatives. Our bars are certified gluten-free by the Celiac Support Association, which has the strictest standard of <5ppm gluten. We are also certified Paleo by The Paleo Foundation, which ensures that our ingredients are free from detrimental additives and that our products can be trusted by those following the Paleo diet. All B.O.S.S. Bars are Non-GMO Project Verified.
Clean eating, food transparency, and delicious taste are cornerstones of our philosophy on eating and snacking. When you reach for a B.O.S.S. Bar®, you are making a satisfying choice. Reach for us…and then reach for the sky.
Cause
Following our founder's enlightenment towards clean eating and clean living, The B.O.S.S. Food Company® supports causes that work to remove harmful substances from our food and environment by donating 1% of our profits annually to carefully selected charitable organizations.
When you buy from us, you feel good about your choices. Then you eat our bars and you feel even better.